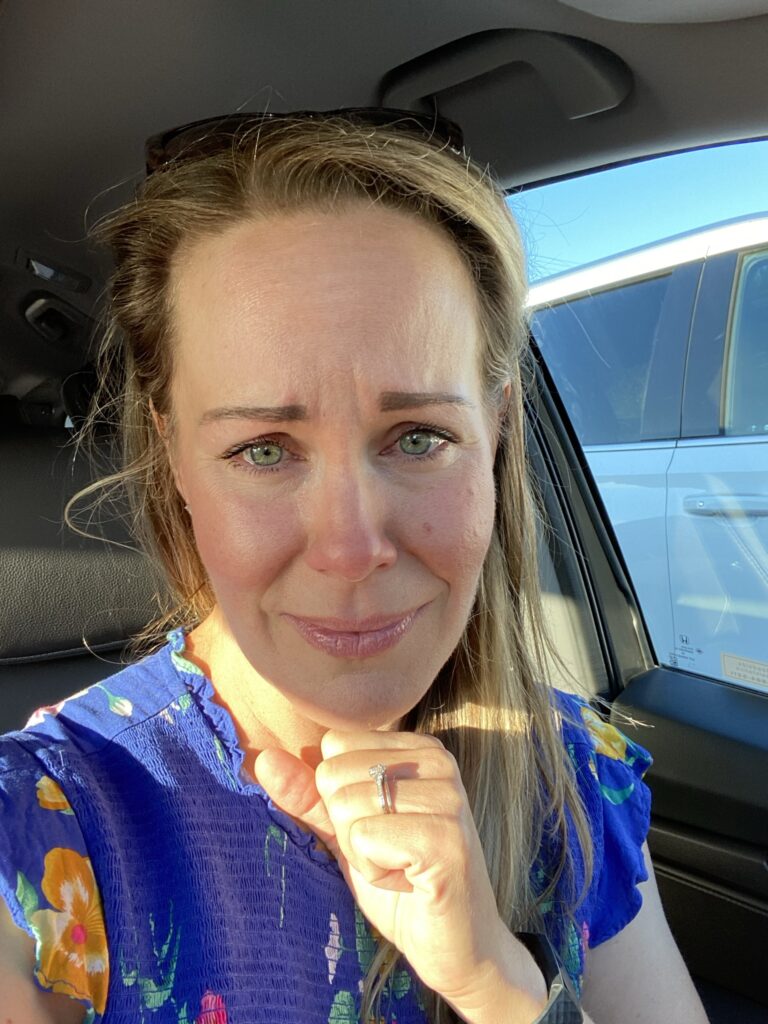 Two first days of school under the belt.  One was a FIRST-first day…preschool!  The other began kindergarten.  Both broke my heart.
While the pandemic has been so difficult for so many, for me, it was absolutely and undoubtedly the greatest blessing of my life. Never in a million years would I have gotten to spend so much time with my little girls otherwise. Pre-pandemic, between their school and activities and my work and travel, time together was relegated to bits of rushed mornings and exhausted evenings, and then weekends where we tried to cram it ALL in.
This past year and a half has been…slow. In a good way. We've stayed busy despite at times being relatively isolated, enjoying each other's company. We've hiked and boated and beached and painted rocks and run through the sprinklers. We've played in the snow and splashed in our rain boots. We've made pancakes and cookies and cardboard rocket ships and watercolors and treasure hunts and forts and colored a hundred pictures. We've played robot hike and seek and dolls and dress up and school, and we've read a million books and told a billion stories.
What I will miss most is the rare ability we had to do anything we wanted at any time. Want to go hiking on a Tuesday? Sure. Boating on Thursday? Why not? Part of this has to do with my recent maternity leave and, before that, remote work and the large pile of vacation days I've collected over 17 years, but we've used our time well.
We've made so many happy memories, and I do think my girls have benefited from this weird time. W got potty trained in just a few painless days last March. B learned to read…and is tearing through every book she can get her hands on. While W can't write quite yet, she has an impressive vocabulary for a three-year-old, likely because she is always listening in on adult conversations. R just absorbs all the chaos and love around him. While I really thought my girls would miss out on a lot of social interaction while they were home and out of school, I think the opposite might have occurred. They bonded with us and each other, and developed some good conflict-resolution skills that way. Sometimes they observe, sometimes they dive right in. B, while still cautious, has become very determined and disciplined about learning new things. W, while still confident, is starting to show her ability to plan and be patient.
I'm not sure where I'm going with all of this, except to say that while I thrive on routine, I'm going to miss our OWN rhythm that we invented when we didn't have one.